Interactive Video Service
Great video can be expensive to create, and so it's essential to gain maximum value from your investment. We design and create interactive video to increase engagement and conversion. You provide us with your existing video file, and we design and add the interactive elements, according to your brief. Whether it is for new content or converting your 'back catalogue', adding interactive elements will increase the ROI you generate from your video assets.
Get Started
Why Choose Our Interactive Video Service
As marketing professionals, one of our main challenges is to create compelling video content. Interactivity enhances the viewer experience by empowering viewers to control their path through the video.
Increased conversion by up to 3 to 4 times that of linear/passive video.
Reduce the effect of the video 'Cliff Edge' where 40-50% of viewers drop off.
Link videos together (branching), providing the viewer with choices of what to watch.
Gain useful viewer insight by including questions to encourage feedback.
Use 'turnstiles' and contact forms to increase conversion.
Powerful analytics to measure and improve video engagement.
Resolving The Video Viewer 'Cliff Edge' With Interactivity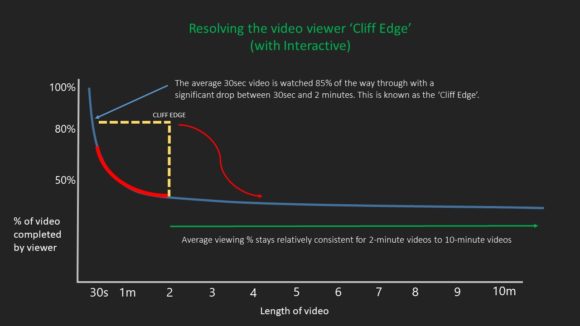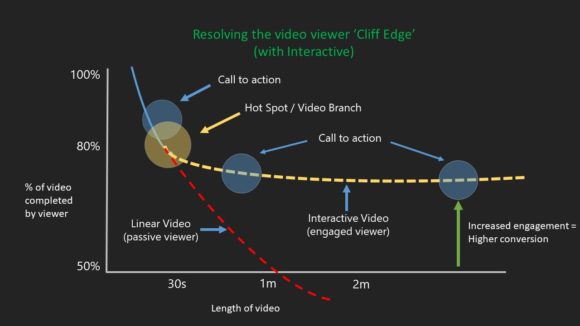 Interactive Video Process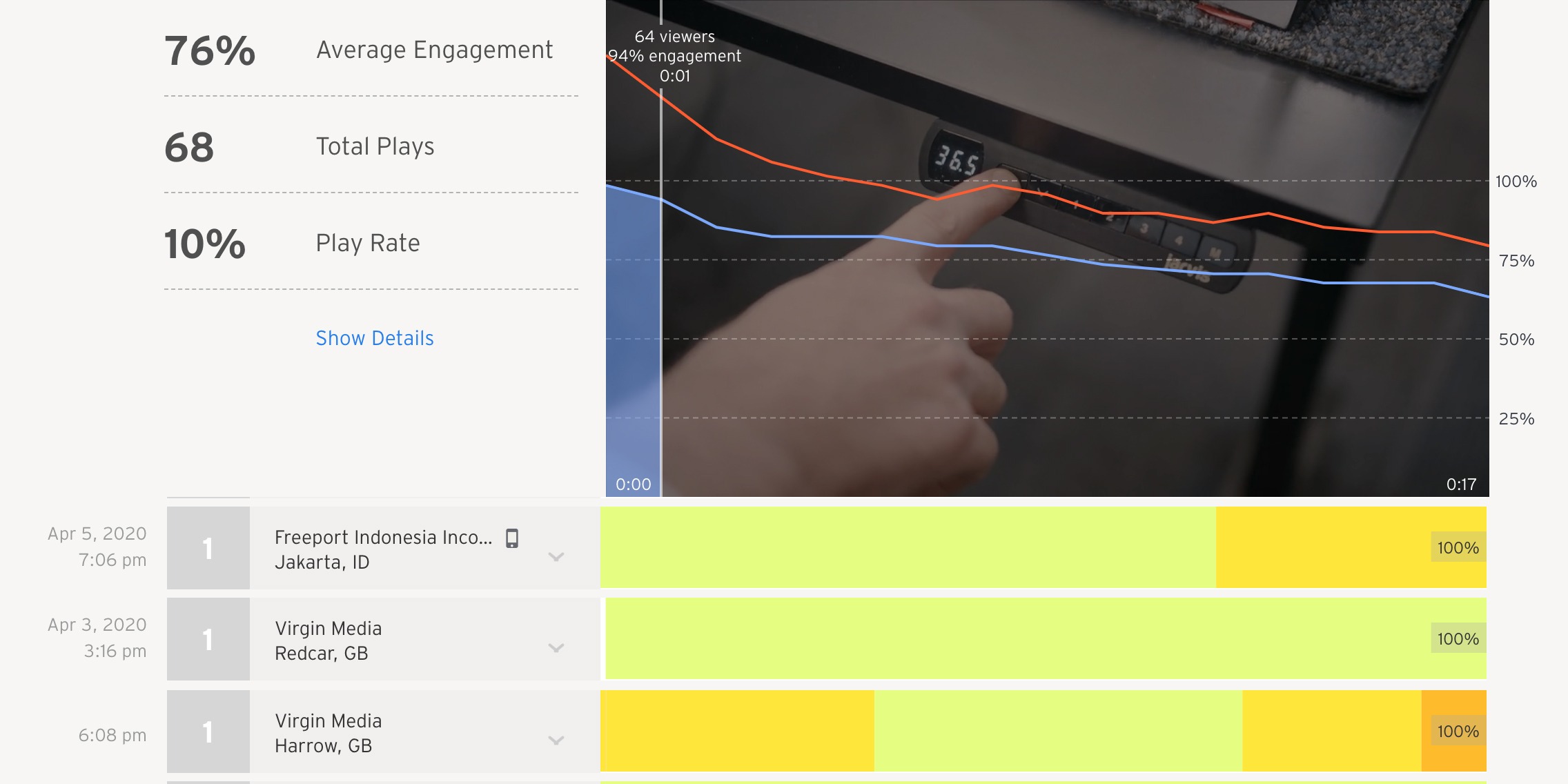 Engage Your Customer With Interactive Video
Boost Your Completion Rate and CTR