Learning Glass Lightboard technology is simple: LED lighting on specialised glass creates a transparent white board that illuminates writing with neon markers. As its inventor, Dr. Matt Anderson continues to improve the design and function of the Learning Glass. Our illumiclear™ technology eliminates problems with smudging and glass defects, creating a cleaner, crisper image. The Learning Glass Lightboard also provides built-in lighting for the instructor without the expense and hassle of external studio lights. Just plug it in, flip it on and make magic!
Learning Glass was developed by SDSU Physics professor Matt Anderson to make learning a more engaging experience for both on campus and online students.

Dr. Anderson has utilised the Learning Glass to generate recorded content (flipped classroom), to teach online courses (fully online and hybrid), to teach face-to-face in a classroom setting, and to create a Physics YouTube channel with over two million views (professormattanderson.com).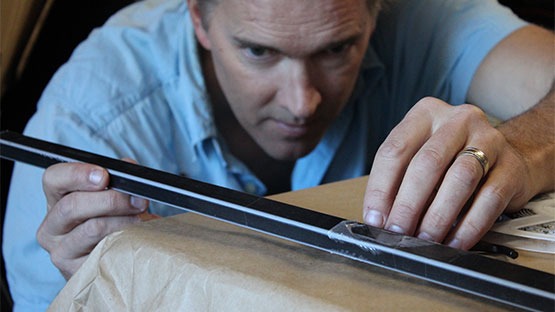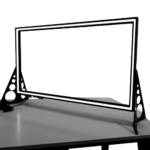 LGS33G Table Top Lightboard
Specs: 79cm x 48cm x 4cm, 4.5kg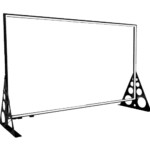 Specs: 152cm x 79cm x 4cm, 23kg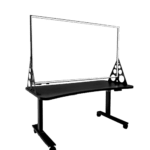 LGS66T Standalone Lightboard
Would you Like a learning glass demo?